#AAM2022 Community Journalists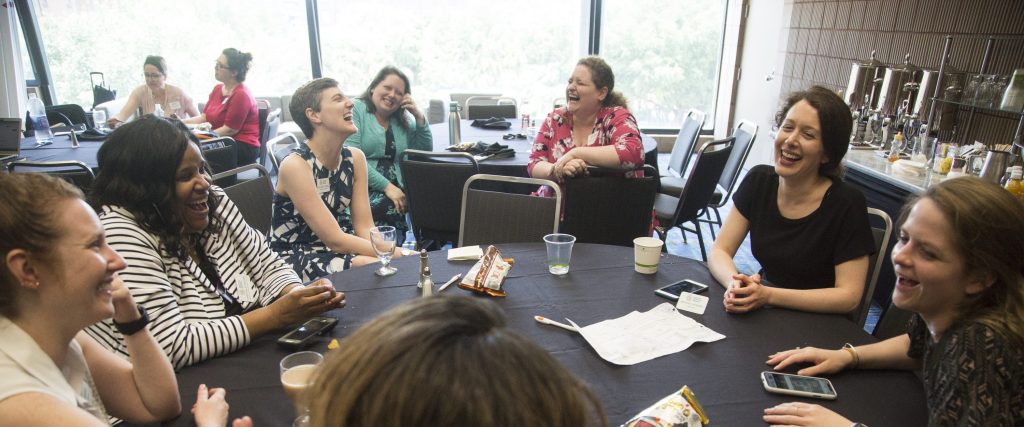 Call for #AAM2022 Community Journalists
Be a part of the 2022 AAM Annual Meeting & MuseumExpo by participating as a Community Journalist.
The application period for #AAM2022 Community Journalists has closed.
About the Program
Over the past few years, we have offered a Social Media Journalist program as part of our Annual Meeting & MuseumExpo with the goals of spreading awareness of the Annual Meeting, bringing some of the content to a broader audience, and facilitating further engagement beyond the convention center walls (or virtual platform).
This year, we're opening up the program further to include and expand beyond social media coverage. We're looking for a group of #AAM2022 Community Journalists that will help us expand the reach of the museum field's largest gathering by:
spreading the word ahead of the Annual Meeting & MuseumExpo
activating conversations around our four focus areas (museums in society, innovation, financial wellness, and organizational culture)
bringing in-person content to those who can't attend #AAM2022
#AAM2022 Community Journalists will receive free conference registration and a $200 stipend. One Journalist will also receive a travel and housing stipend.
What we're looking for
We're seeking applicants with ideas for creative activities that address:
how you would expand awareness and engagement around the Annual Meeting in the months leading up to the conference May 19-22.
how you would bring some of the in-person content to audiences who are unable to attend in-person.
why you would like to serve as an #AAM2022 Community Journalist.
any resources you would require from AAM to execute your proposal (i.e. access to presenters, equipment needs, etc.)
Proposed activities can include any of the following components (or something not included in this list–we want to hear your creative ideas): social media, blogging, video, community groups, partnerships with other museum groups, offline engagement, or podcasts.
We know museum professionals are often managing competing priorities and are strapped for time. We are looking for creativity in proposals, as well as feasibility. When submitting your proposal, consider the timeline and whether you will have reasonable capacity to execute on your ideas.
If social media outreach is a component of your proposal, please include relevant social media handles and ensure your profiles are set to public. If writing a blog post or similar published piece is a component of your proposal, please include a link or attachment of a sample piece of writing. If offline engagement is a component of your proposal, please indicate how you would share those outcomes with the AAM staff.
We will evaluate applications based on:
creativity and feasibility of the proposed activities
experience in facilitating online and/or community engagement
If you are selected to be an #AAM2022 Community Journalist, you will receive:
Complimentary registration to #AAM2022 (a $795 value)
A $200 honorarium (to be paid upon completion of responsibilities after post-conference survey)
Increased visibility through AAM's platforms
#AAM2022 Community Journalists will be required to:
Participate in a 45-minute pre-conference call in mid-to late-April, and any additional calls needed to prepare for and execute your proposed activities
Attend each day of the Annual Meeting & MuseumExpo in Boston May 19-22
Execute at least one proposed pre-conference activity and one activity during the conference
Submit a post-conference survey (to take no longer than 30 minutes to complete)
Journalists are expected to follow any #AAM2022 guidelines provided by AAM before and throughout the conference.
The application period for #AAM2022 Community Journalists has closed.
You will be notified as to the status of your application by March 4.
Questions? We're happy to help! Contact us at communications@aam-us.org.