Call for AAM Content Advisory Committee Members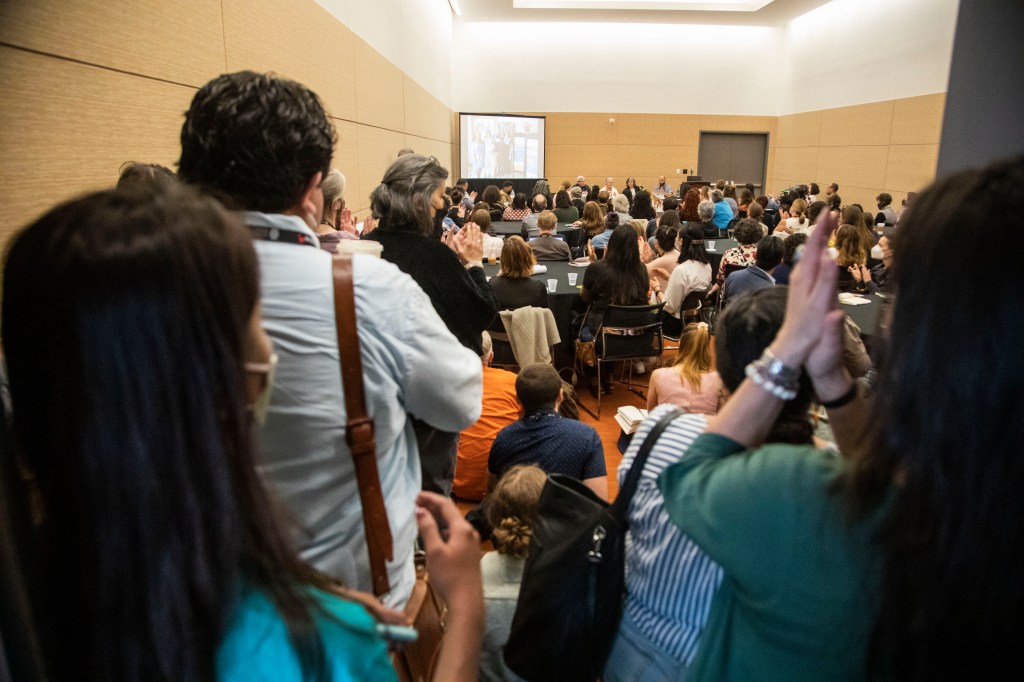 Get involved!
Become a part of the
AAM Content Advisory Committee
Applications are now closed.
Become a Content Advisory Committee Member
The call for Content Advisory Committee members is now open. Content Advisory Committee members are a dedicated group of volunteers who are pivotal to the AAM Annual Meeting & MuseumExpo, using their expertise to shape Annual Meeting programming. Content Advisory Committee (CAC) members are responsible for identifying and selecting clear, current, and relevant content that delivers inspiring and innovative education at AAM's Annual Meeting & MuseumExpo that reflect a diversity of perspectives, have measurable and achievable objectives, and adequately convey the content through the appropriate format.
This year, applicants will also be able to express interest in participating in a pilot program to review and provide input on AAM's year-round content including magazine, blog, and book materials.
Applications are now closed.
What AAM's Content Advisory Committee is looking for.
The Content Advisory Committee (CAC) is a diverse group of subject matter experts in various topic areas specific to the content needs of AAM. Applicants can select their interests (as few or as many) from the following areas of need:
1- or 2-year terms for the AAM Annual Meeting & MuseumExpo
Reviewing and selecting sessions and workshops
Identifying gaps in Annual Meeting topics
Providing recommendations for session content and presenters that are subject matter experts to add an additional perspective to an already submitted proposal.
Offering recommendations for Annual Meeting themes and keynote presenters.
While attending the annual meeting should engage with presenters, and attendees for feedback, recommendations, and promotion of future professional development opportunities through AAM.
Time commitment: three to five 1.5-hour virtual full CAC meetings and two to three 2-hour virtual sub-team selection meetings. One working lunch meeting onsite at the 2023 Annual Meeting & MuseumExpo in Denver.
1-year term for AAM Content & Publications review pilot program (to include some but not all of the following areas):
AAM Museum magazine

Reviewing or recommending AAM Museum Magazine article submissions.
Identifying potential themes for the editorial calendar.
Identifying potential topics and/or authors to address issues pertinent to each magazine theme.
Time commitment: One 2-hour virtual meeting held in spring 2023, and one 1-hour virtual quarterly review meeting.

Alliance Blog

Advising AAM Content Team on merit of pitches and draft submissions for posts in your area of expertise.
Attending a virtual quarterly meeting to recommend topics and/or authors Content Team should pursue for future posts.
Time commitment: Up to 1 hour of review per month, and 1-hour quarterly virtual meeting.

AAM Press (book publishing)

Reading and evaluating book proposals.
Time commitment: About 8 hours for reading and review once per year and one 3-hour virtual selection meeting in fall 2022.
The selected group of volunteers is committed to thoroughly reviewing content and program offerings ensuring they are relevant, current, and accurate. The CAC strives to maintain the integral structure of content and overall learning objectives by confirming the suggested content clearly outlines the deliverables, data, evaluation, and expertise of the presenter(s). Committee members are recommended based on their broad expertise in a topic area. They are committed to ensuring the content includes diverse perspectives and representation.
What to consider before applying.
Depending on the topic or focus, the number of proposals each volunteer reviews for the AAM Annual Meeting can range from 35 – 150 proposals. The open call for proposals will occur during September 2022 with a rolling review period that ends in October 2022. Content Advisory Committee sub-groups meet virtually 2-3 times and an additional 3-5 times virtually with the full committee during the Annual Meeting planning year.
Content Advisory Committee members are volunteer positions.
CAC members are provided complimentary non-transferable full registration to the 2023 AAM Annual Meeting in Denver May 19-22, 2023, however attendance is not required. Registration does not include additional ticketed events, travel, lodging, and meal expenses.
Applications are now closed.
CAC members will be chosen to ensure the committee represents a diversity of subject matter expertise, perspectives, and lived experiences. You will receive notification of selection in August.