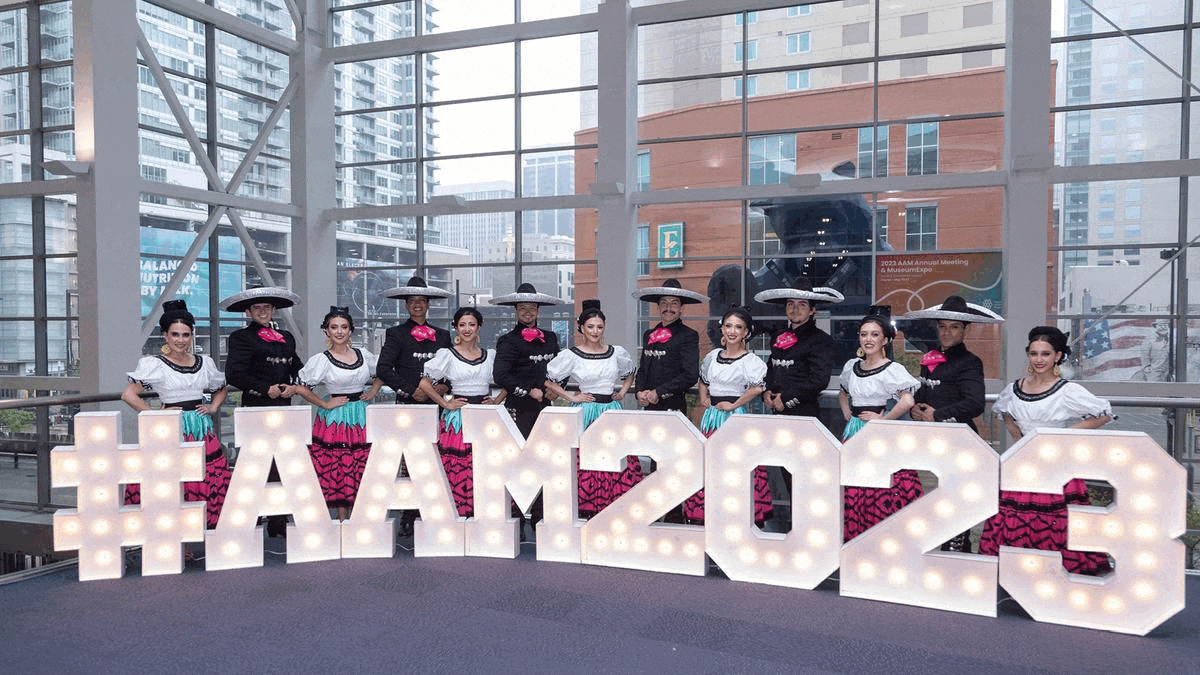 THANK YOU!
Thank you for joining us for the 2023 AAM Annual Meeting & MuseumExpo and making the experience unforgettable. Nearly 4,000 attendees from around the world came together to demonstrate the myriad ways in which museums and museum professionals can have a profound impact on our communities and society.
We hope you join us next year for the 2024 AAM Annual Meeting & MuseumExpo in Baltimore!
Thank you from all of us at AAM,
Laura, Brooke, Megan, Grace, Kaitlyn, Elizabeth, Natanya, Dean, Cecelia, Joseph, Rachel, Carys, Jennifer, Eileen, Michelle, Julie, Danyelle, Brianne, Martha, Susan, Carol, Amy, Vanessa, Ember, Barry, Joshua, Anthony, Carlos, Tiffany, Tieyara, Ryan, Shelon, Grace, Shelagh, Kristin, Kyle, and Ren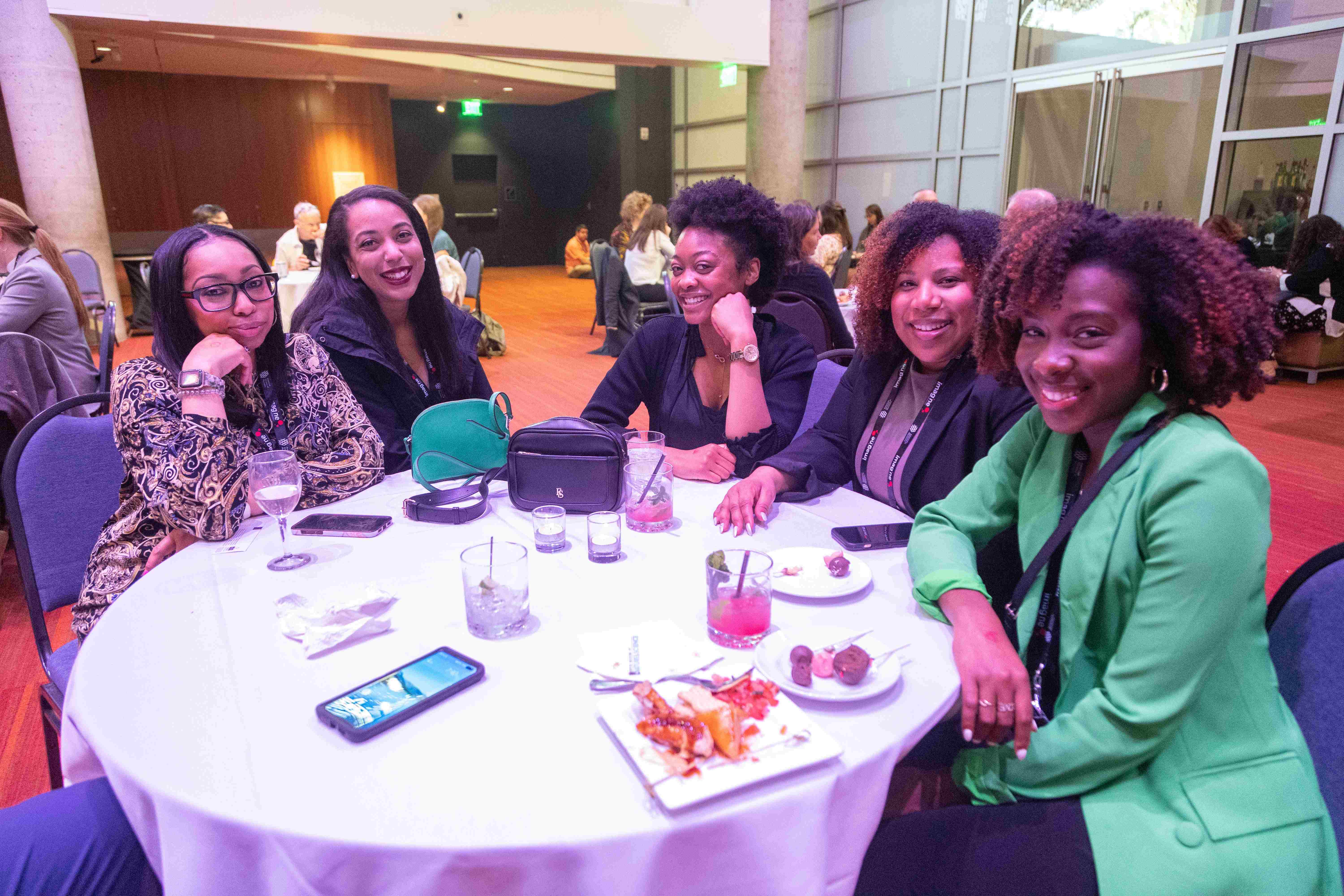 Spot yourself in a photo? Download and share it from our photo album.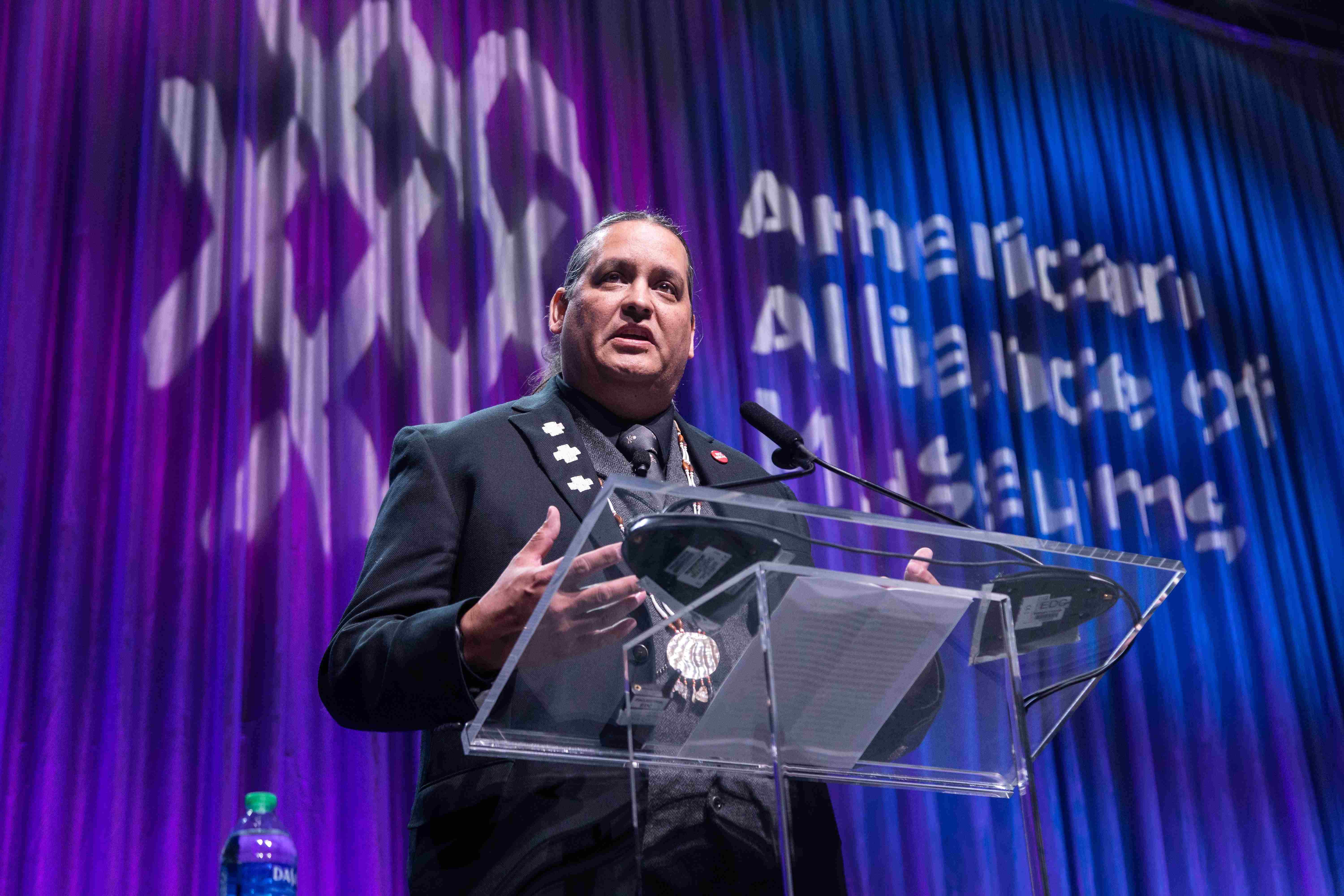 Recordings and transcripts of the opening general session and the keynote are publicly available.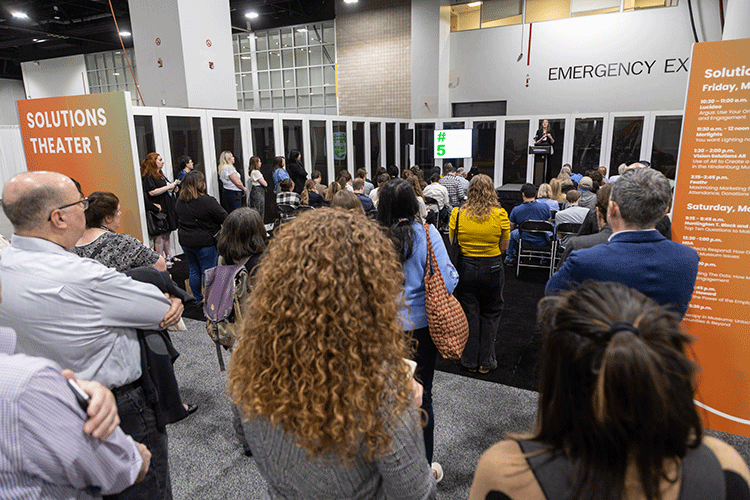 Are you looking for a new vendor or partner? Revisit the MuseumExpo floor map to browse all exhibitors.
What attendees are saying

The American Alliance of Museums Annual Meeting owes me nothing! It has been the most rewarding and energizing experience. Sessions, keynotes, networking and camaraderie; EXCELLENT!
Kajette Solomon
Museum Social Equity & Inclusion Program Specialist
RISD Museum
AAM might have returned to in-person events last year for a joyful if somewhat smaller event in Boston, Massachusetts, but at this year's AAM Annual Meeting 2023 in Denver, Colorado, it truly felt like the event was back with a bang. The MuseumExpo featured a packed trade show floor with exhibitors across the sector and the agenda was jam-packed with insightful sessions on a huge range of relevant topics.
Charlotte Coates
Blooloop
What a week at the American Alliance of Museums Annual Meeting & MuseumExpo – my voice is only just coming back after all of the great conversations with familiar faces & new – Denver was definitely a hit!
Renée Hampton
Strategic Partnerships Manager
Electrosonic
I had an absolutely fantastic time in Denver at the American Alliance of Museums conference! Being part of a panel focused on immersive museum experiences was incredible. I gained valuable knowledge from others and had the opportunity to share my insights. It's funny how forgetting my glasses turned out to be a blessing in disguise because I couldn't see how packed the room was.
Eddie Carbin
Exhibit Designer
Exploratorium
Sending my gratitude to AAM staff for knocking it out of the park this year! After all the Covid ups & downs, you delivered so many fantastic sessions – I enjoyed and found so much value in each and every one.
Stefanie Mabadi
Podcast Host
MuseumX Podcast
WOW WOW WOW!!!!!! What a great meeting! You all really outdid yourselves! Please extend my immense gratitude and thanks to your team. I have had so many people comment on how wonderful it was and how inspired they were.
Chevy Humphrey
President and CEO
Museum of Science and Industry, Chicago
This past weekend, I had the incredible opportunity to attend the 2023 AAM Annual Conference in Denver, Colorado. Being my first national/international conference, I was slightly intimidated and uncertain about it all going in, but I can now say it was a phenomenal experience. It was awesome to meet so many kind, welcoming, talented, and experienced museum colleagues and I immediately felt a part of this industry's community. All the sessions I attended were brilliant and had strong practical and conceptual takeaways that helped me better understand the roles museums serve for their communities and some professional insights I can take back to Tempe to help my museum on our current exhibition and collection projects.
Aubrey Feyrer
Collections Assistant
Tempe Historical Museum
I had an incredible weekend at the #AAM2023 conference in Denver! It was so great to connect with fellow professionals in the museum industry and attend insightful sessions on digital accessibility and emerging technologies.
I left feeling inspired and excited to continue the conversations around the digital future of museums!
Gretchen Creekbaum
UX/UI Designer
Thank you
Every year, the AAM Annual Meeting & MuseumExpo is organized by the dedicated AAM staff, Content Advisory and Local Host Committees, and volunteers. To make this event possible, registration fees cover a portion of the conference costs. The difference is made up by the generous support of our sponsors, exhibitors, and advertisers that invest in museums, the field, and you.
Thank you for making the 2023 AAM Annual Meeting & MuseumExpo such a meaningful, educational, and inspiring experience.
Don't forget to save the date for May 16-19, 2024 when we reconvene in Baltimore for the 2024 AAM Annual Meeting & MuseumExpo!
Local Host Committee
We are grateful to the Denver Local Host Committee for their help in organizing an incredible meeting in their home city and highlighting many of the Denver area's great museums. Special thanks to the committee's co-chairs Joyce Tsai, Gary Steuer, and Dawn DiPrince.
Thank you to the Denver events and tourism community who worked tirelessly behind the scenes to create an incredible experience.
Presenters
Thank you to over 300 presenters from across the museum field and beyond who shared their expertise, experiences, and advice to help everyone continue to play their role in advancing the field.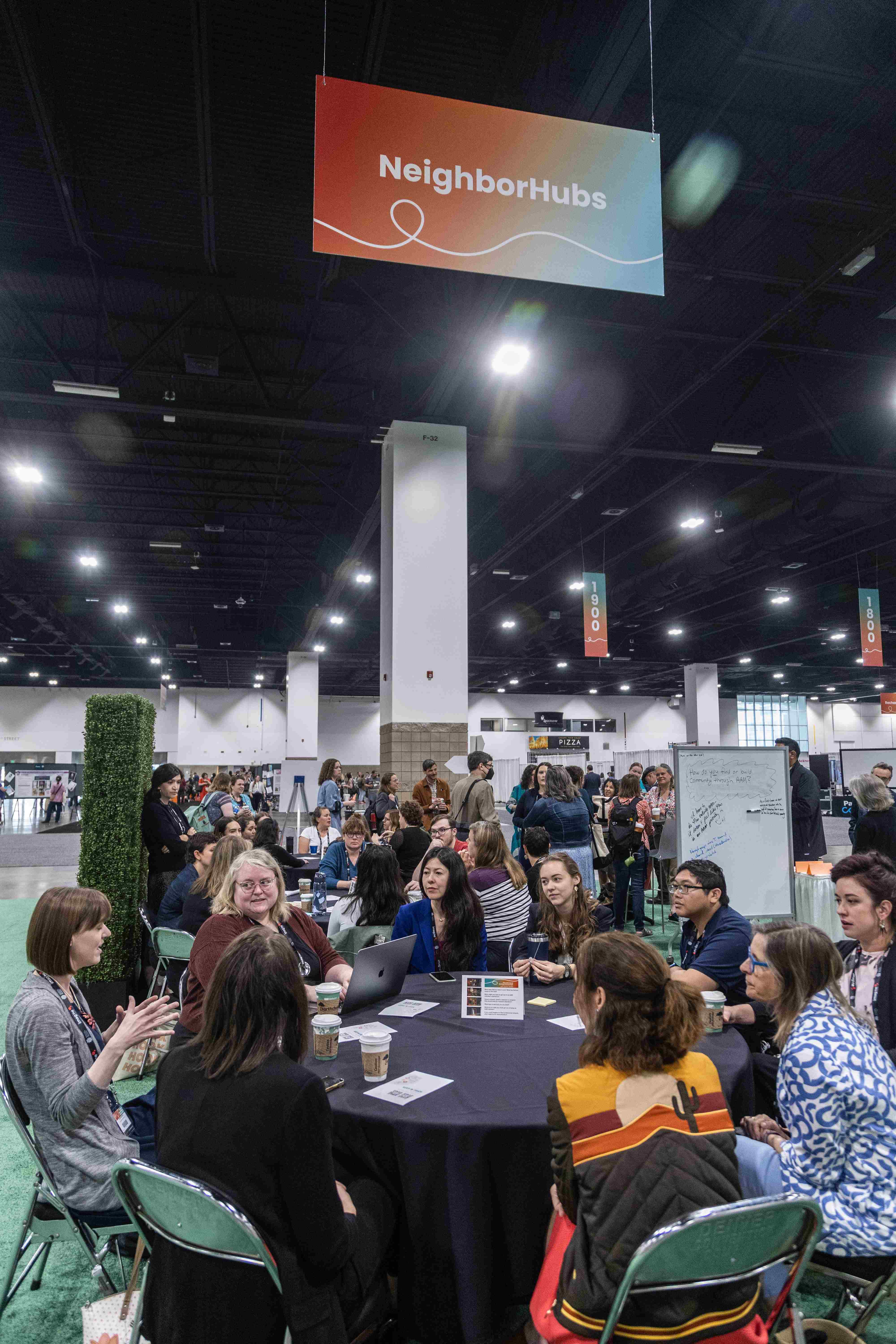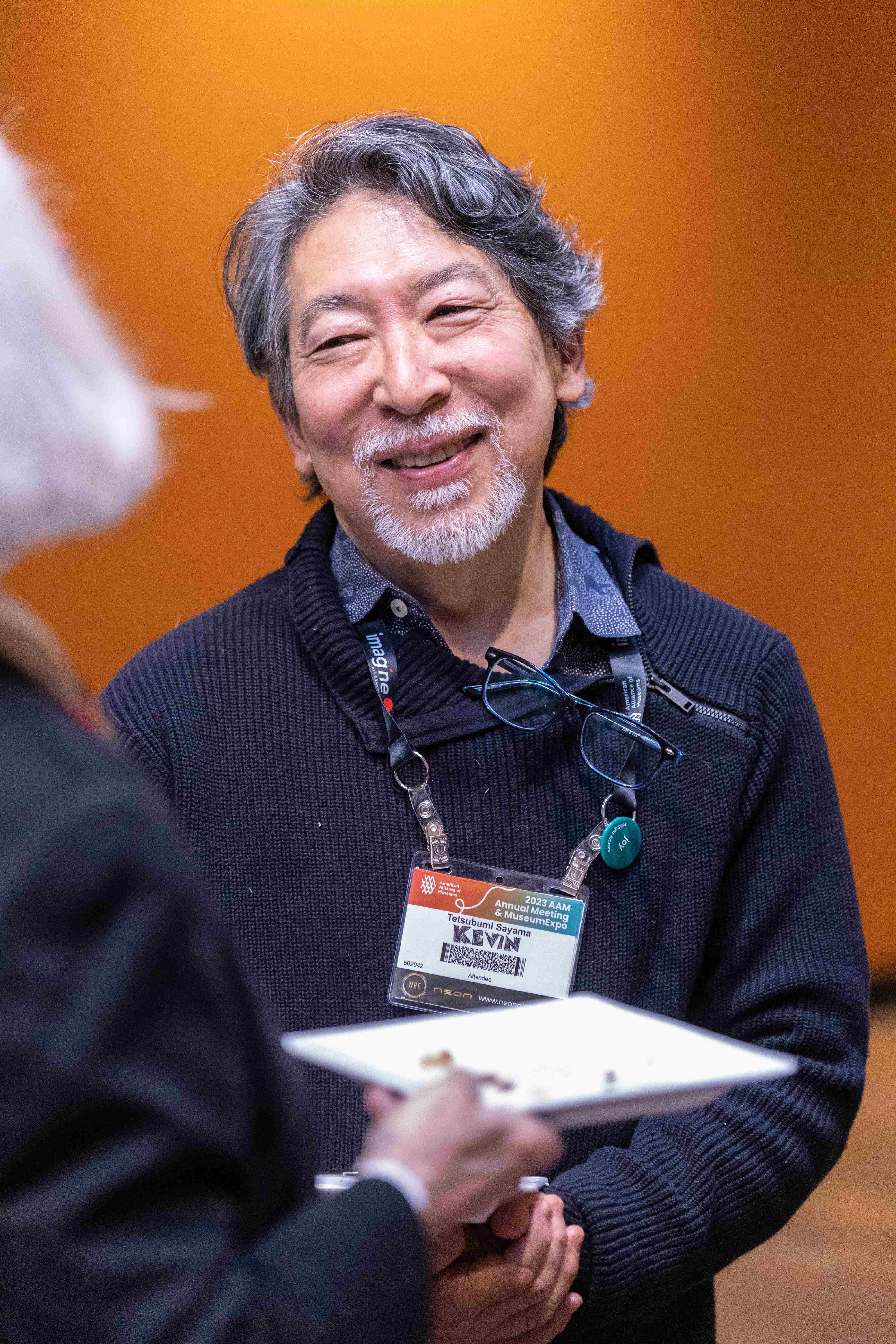 Content Advisory Committee
The Content Advisory Committee (CAC) is a diverse group of experts from across the field that evaluates content for the Annual Meeting each year. The CAC meticulously reviewed and selected sessions in various topic areas and addressed the current educational needs of our attendees.
» Learn more about the members of the 2023 Content Advisory Committee.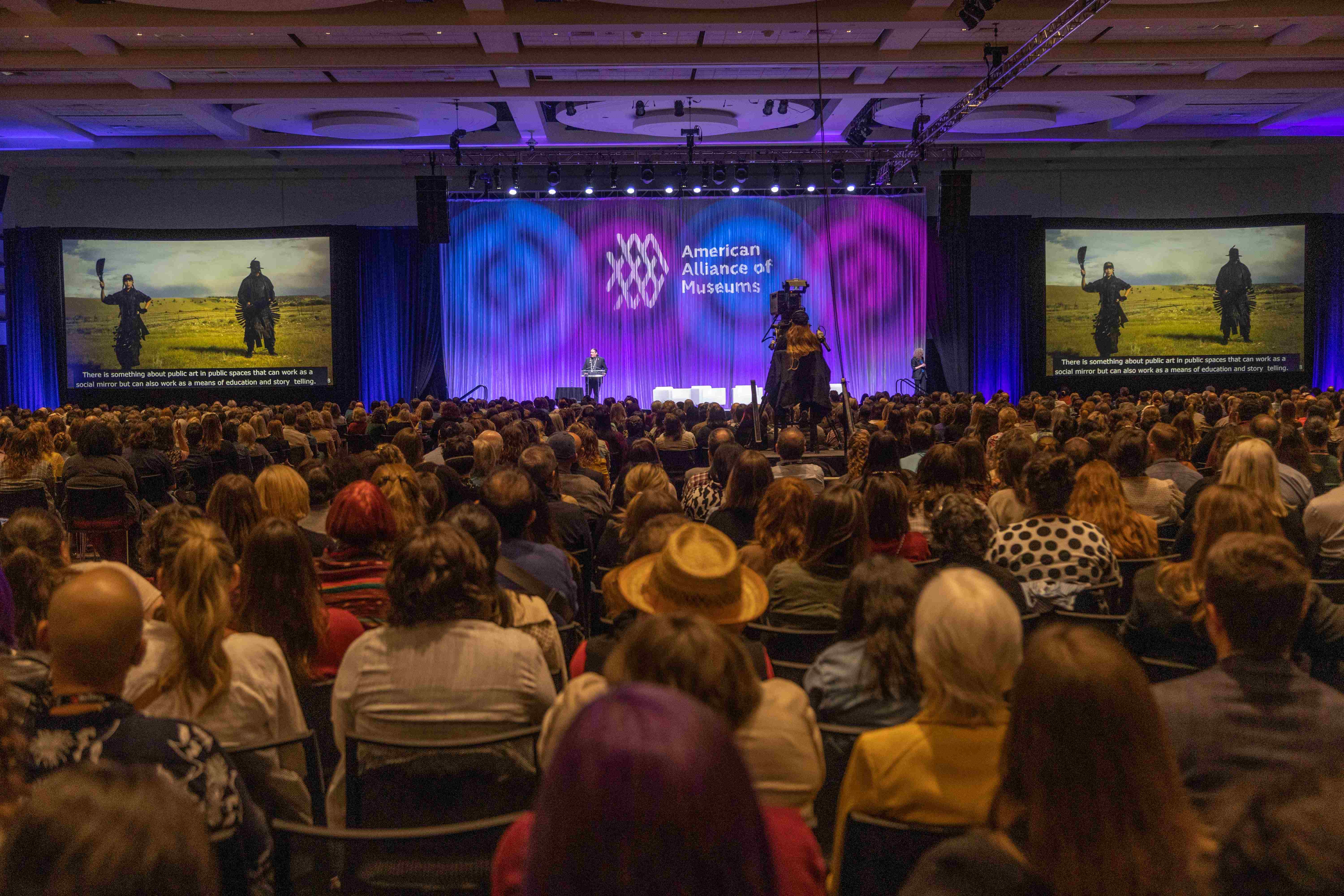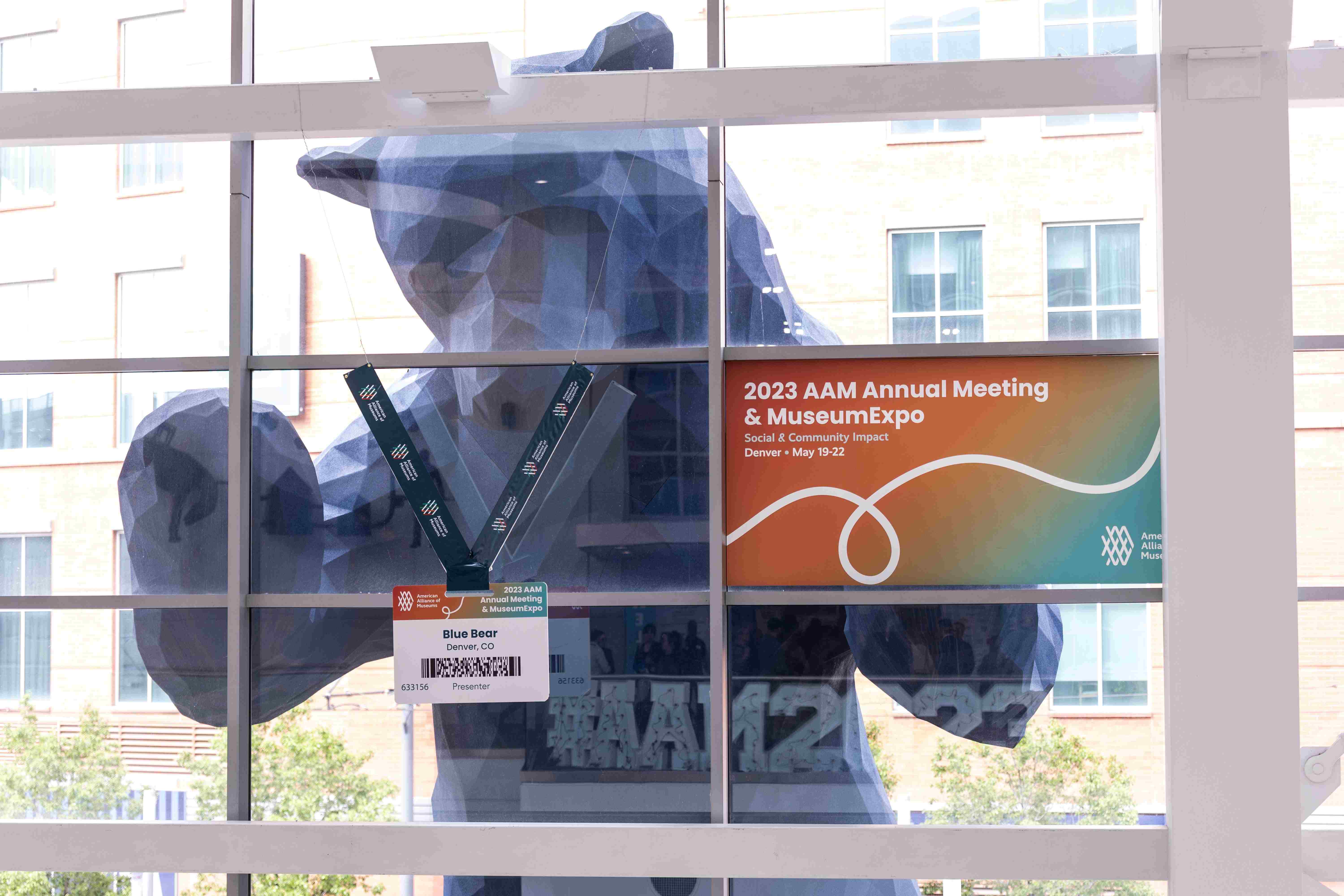 Volunteers
AAM volunteers contribute to the Annual Meeting's success in so many ways. From organizing engaging events and meet-ups to helping attendees navigate the meeting smoothly, our volunteers are dedicated, welcoming, and spirited individuals who help to ensure the best possible experience for all attendees.
Attendees
Of course, the Annual Meeting is possible thanks to the thousands of museum professionals who attend. Whether you've attended the Annual Meeting for twenty years or this was your first, thank you for being a part of, and supporting, this critical gathering for our field.
Sponsors
From supporting scholarships and networking events for the field, to powerful keynotes and concurrent sessions, so many facets of the annual meeting are supported by our sponsors. We thank these organizations and individuals that have generously supported the museum community and our 2023 Annual Meeting & MuseumExpo.
» Visit all our 2023 Sponsors to show your support!
Exhibitors
We are thrilled to have welcomed nearly 200 exhibitors in the MuseumExpo this year, plus an additional 150 exhibitors who were part of the Museum Store Association show floor. These exhibitors are a critical resource for our field.
Advertisers
Alongside your #AAM2023 experience, our generous advertisers were with you every step of the way. We thank them for their support! You may have spotted them on the Annual Meeting website and app, and in the #AAM2023 Product Preview Guide as part of the May/June issue of Museum magazine.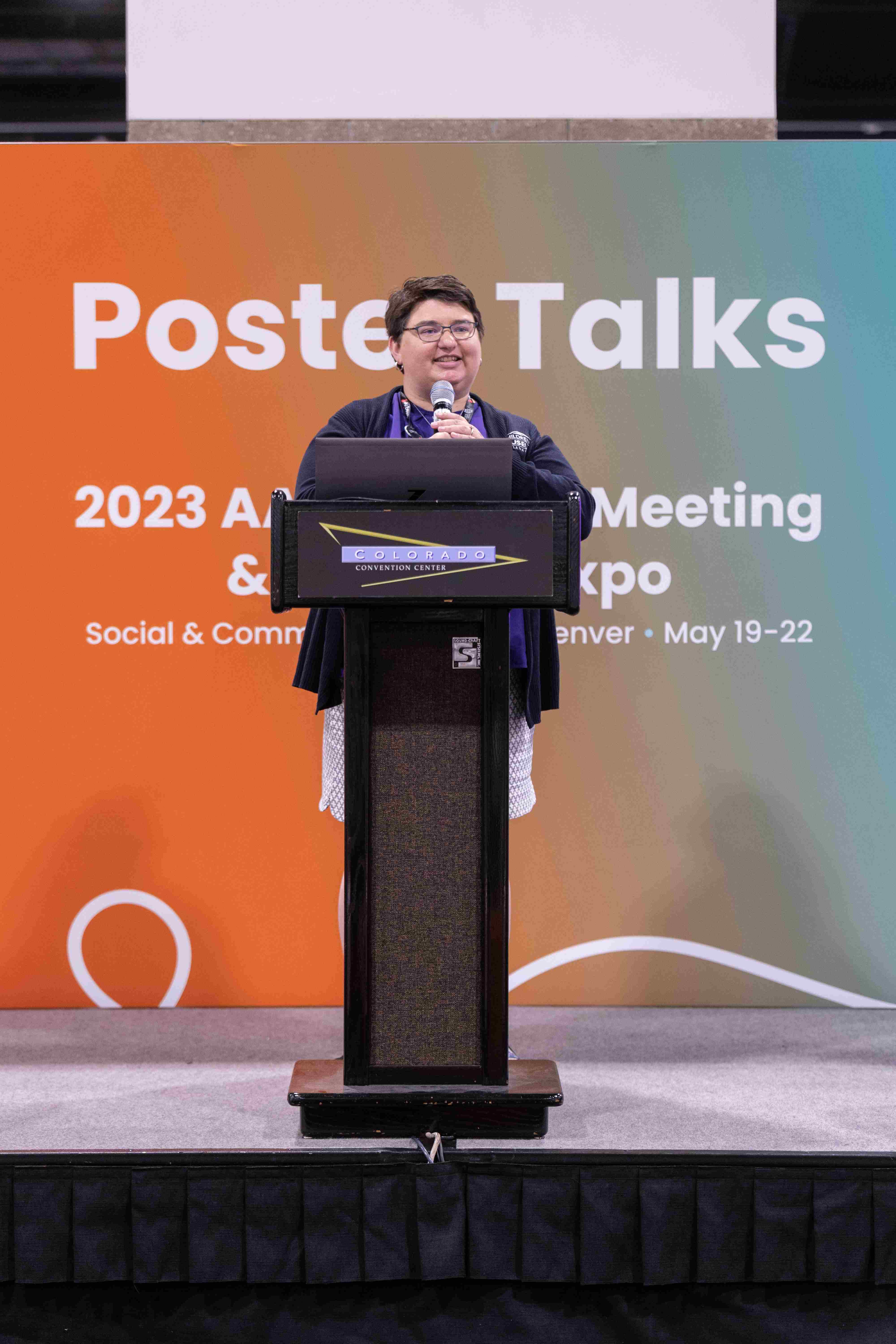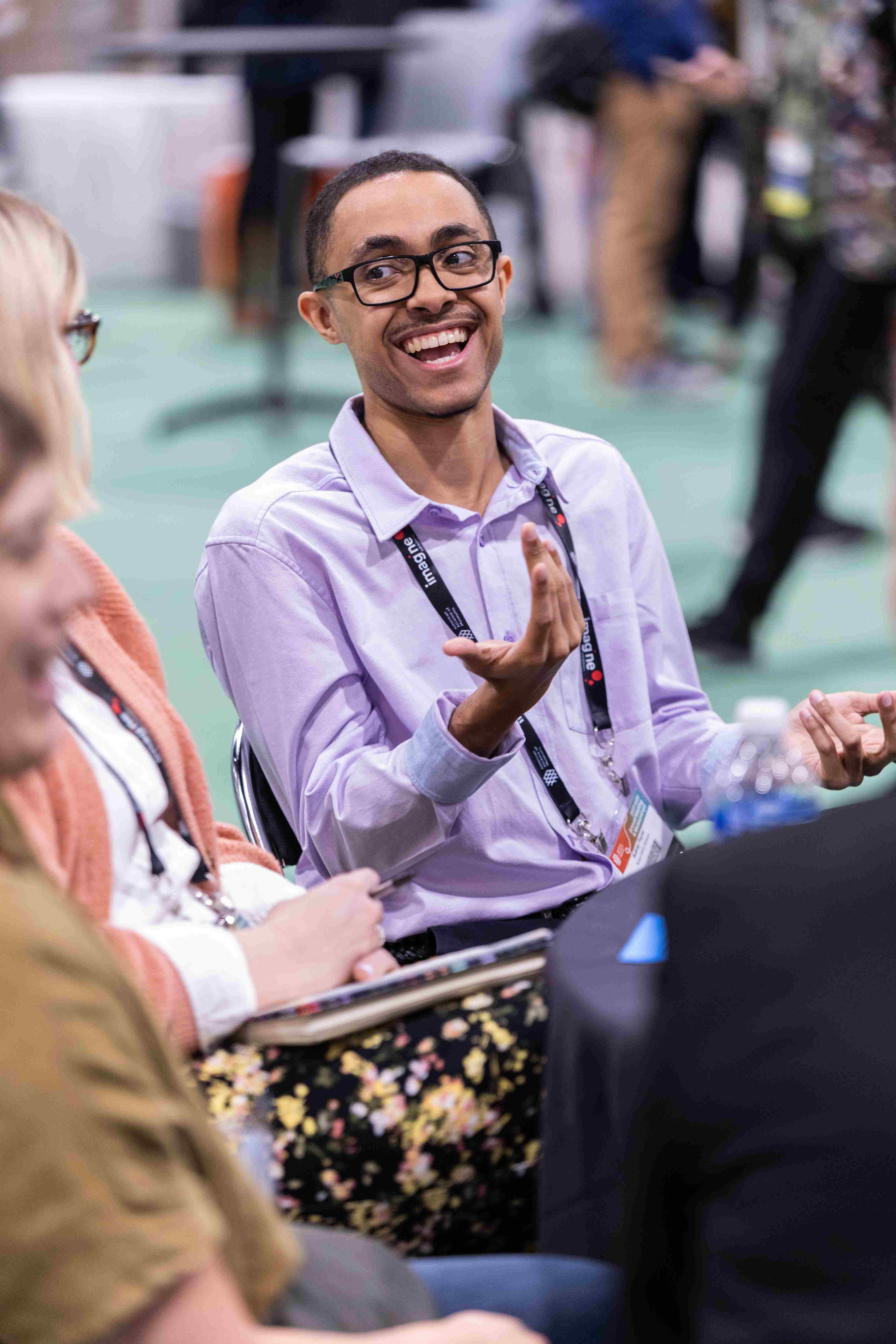 People & Land Acknowledgement
Every community owes its existence to generations from around the world who contributed their hopes, dreams, and energy to making the history that led to this moment. Some were brought here against their will, some were drawn to leave their distant homes in hopes of better lives, some were forced from their homelands, and some have lived on this land for more generations than can be counted. Honoring truth is essential to building a just and equitable world. While acknowledgment is important, it is only a beginning.
We acknowledge the Piscataway people, on whose ancestral lands the American Alliance of Museums' office is located. Denver, the city we celebrate during this Annual Meeting, is the ancestral homeland of the Cheyenne, Arapaho, and Ute nations. We also recognize the 48 contemporary Indigenous Tribes and Nations who have historically called Colorado home.
Please take a moment to consider the many realities of violence, displacement, migration, and colonization as we gather together for the 2023 AAM Annual Meeting & MuseumExpo We must hold ourselves accountable for the necessary work to uncover truths in the museum field and beyond. We encourage you to use this native lands map so you can learn what lands you occupy—visit: native-land.ca.
The American Alliance of Museums' mission is to champion equitable and impactful museums by connecting people, fostering learning and community, and nurturing museum excellence.