THANK YOU!
Thank you for joining us for the 2022 AAM Annual Meeting & MuseumExpo and making the experience unforgettable. Over the course of our four days together, over 3,000 attendees from around the world were connecting, learning, and forging a brighter future for the museum field.
We hope you join us next year for the 2023 AAM Annual Meeting & MuseumExpo in Denver!
Thank you from all of us at AAM,
Laura, Brooke, Megan, Kaitlyn, Elizabeth, Natanya, Dean, Cecelia, Joseph, Rachel, Vida, Jennifer, Eileen, Julie, Danyelle, Brianne, Martha, Susan, Carol, Amy, Vanessa, Ember, Barry, Katherine, Grace, Joshua, Anthony, Carlos, Ryan, Shelon, Shelagh, Kristin, and Tiffany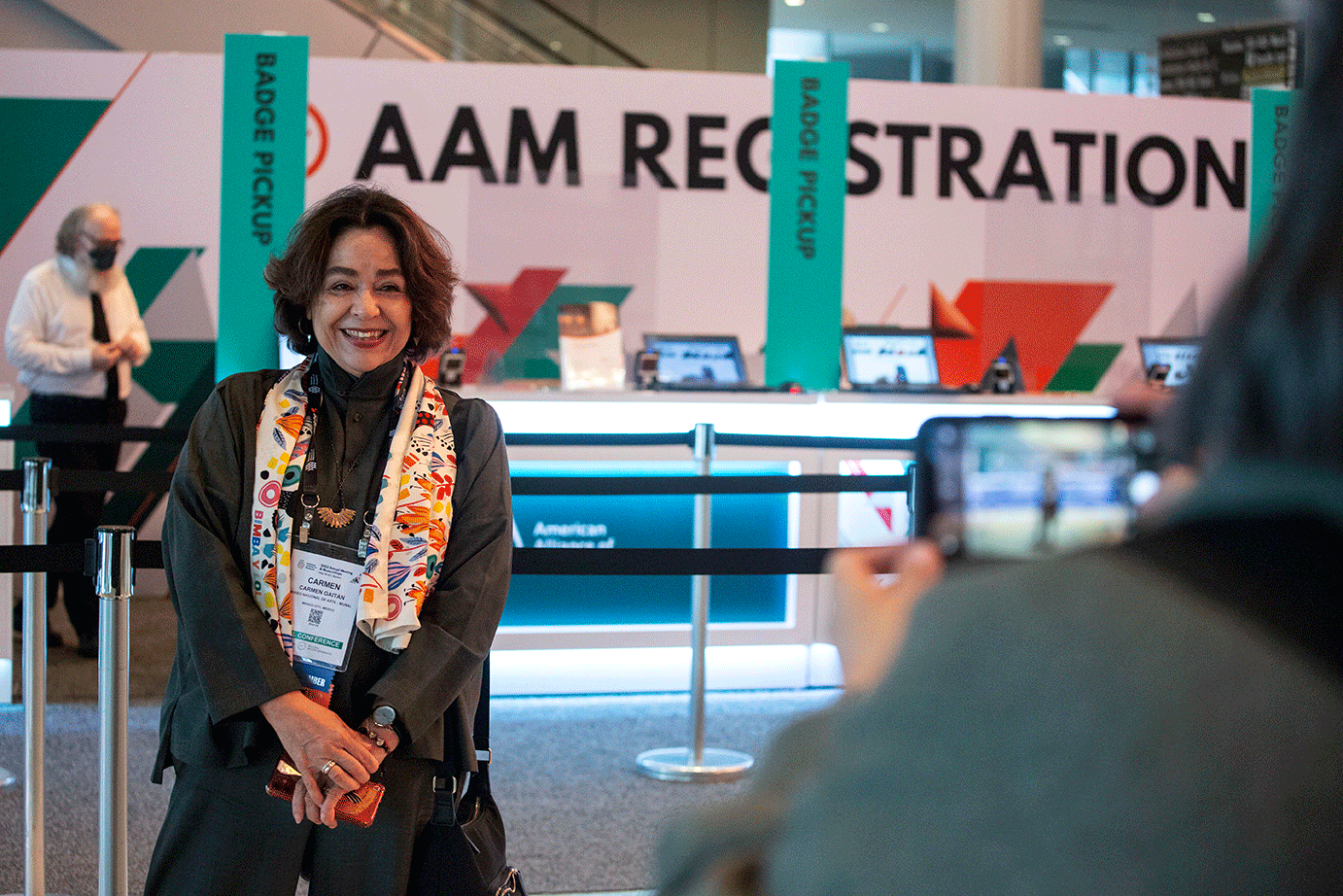 Spot yourself in a photo? Download and share it from our photo album.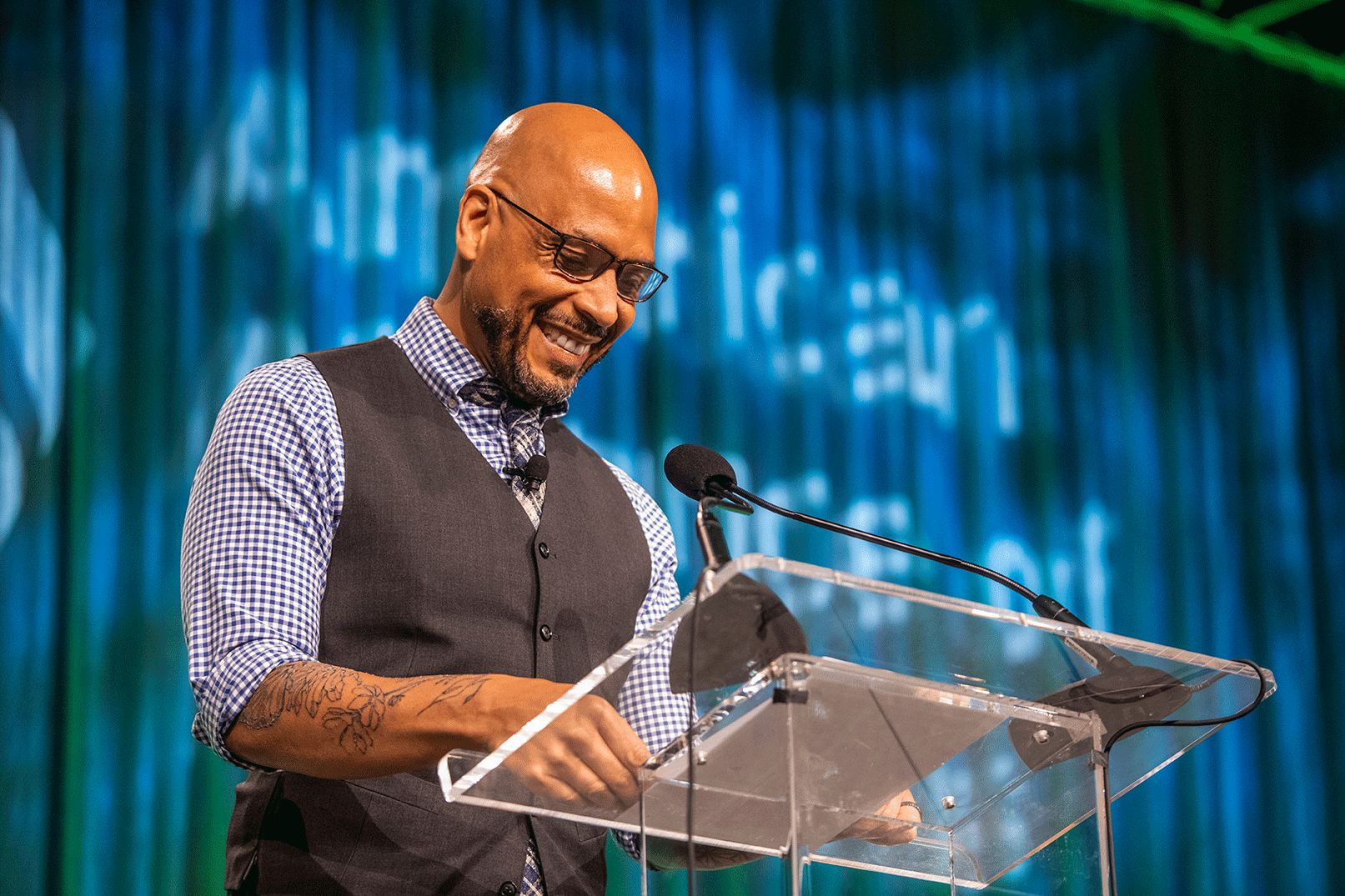 Watch the General Session and all four keynote sessions.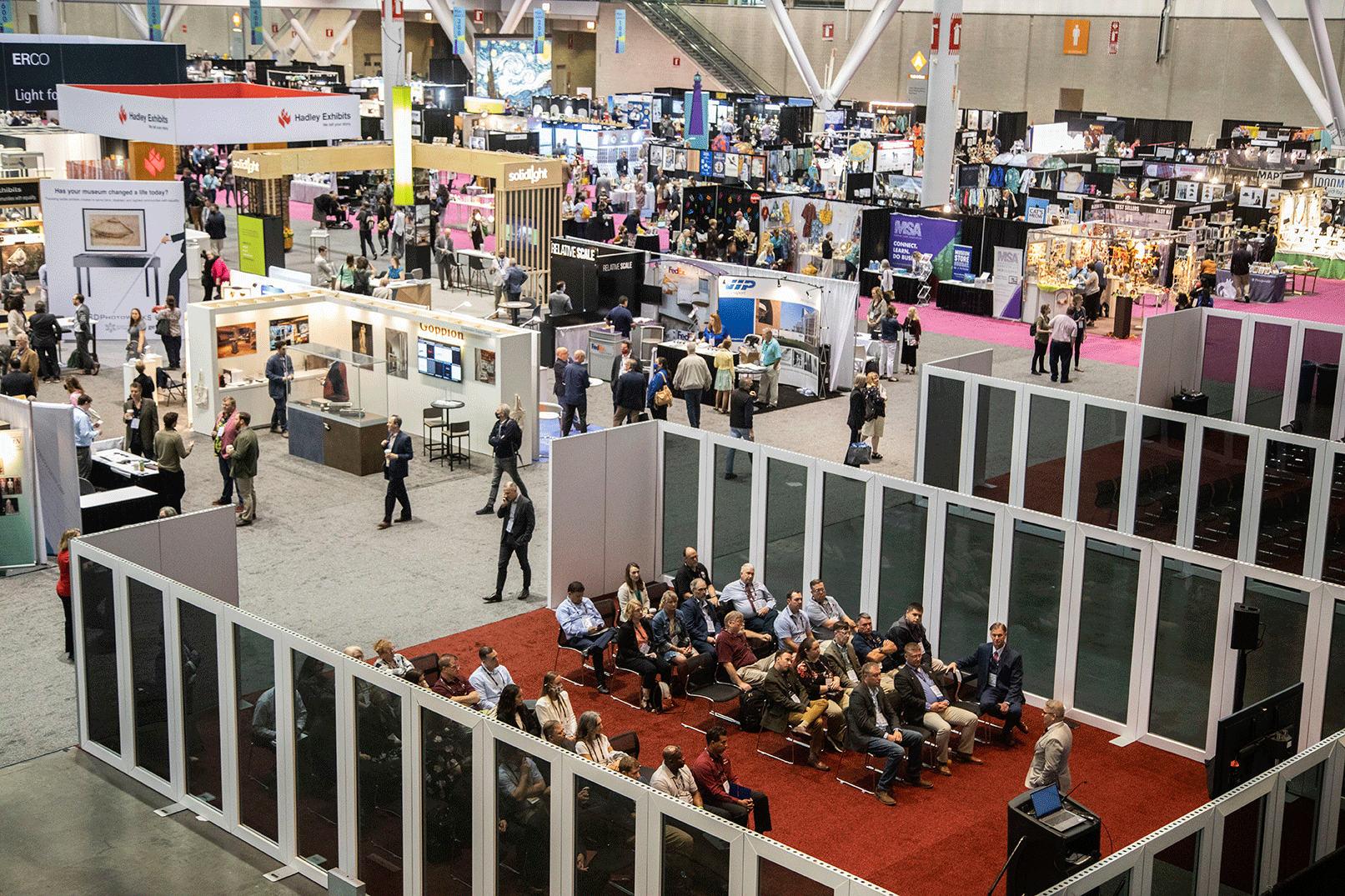 Are you looking for a new vendor or partner? Revisit the MuseumExpo floor map to browse all exhibitors.
What attendees are saying
---
I am processing the entire experience. I came away inspired, energized, head spinning with possibilities!
Kelly Falcone-Hall
President & CEO
Western Reserve Historical Society
Words can't describe everything I felt this weekend. I met so many incredible humans, heard incredible talks, and exchanged thoughts about the future of museums. As a first-time attendee, I felt welcome and #AAM2022 was a safe space for me to explore the field as a LatinX student-young professional. I am sure I will take all these lessons and apply them in my professional career. Thank you, AAM for letting me participate and share my experience.
Susana Turbay Botero
Student
New formats, great sessions, big ideas, old friends, new colleagues, museum visits, networking bonanza and just so absolutely amazing to be back at an American Alliance of Museums conference in-person! Check, check, check.
Brian Lee Whisenhunt
Executive Director
The Rockwell Museum
This was my first American Alliance of Museums conference and all I can say is "wow!", what an experience.
Chris Hobbs
Curator of Sustainability
Bishop Museum
Congratulations, kudos, and thank you for pulling together a wonderfully engaging Annual Meeting & Expo. I know it wasn't easy, but as a member, I appreciated the effort and was impressed with all aspects. I had a great time, and definitely went away recharged and inspired to forge ahead.
Tim Hallman
Director of Communications & Business Development
Asian Art Museum
I can say that attending the AAM's meeting has been one of the professional highlights of the first half of the year. It was a space for reinvigorating and thoughtful conversation about crucial themes for the field. Now, I am working on setting time aside to process all the learnings and ideas discussed by museum colleagues and speakers. Congratulations to the entire AAM team for putting together such brilliant programming.
Lourdes Remond
Community Engagement Manager
Museum of Fine Arts, Houston
My first American Alliance of Museums annual conference has been incredible so far! I had the opportunity to present the Tuchny Story hybrid exhibition at #AAM2022, learned about innovations within the museum world, and have made some incredible connections and friends along the way; proud #latinahistorian
Saskia Lascarez Casanova
Emerging museum professional
Thank you
Every year, the AAM Annual Meeting & MuseumExpo is organized by the dedicated AAM staff, Content Advisory and Local Host Committees, Professional Networks, and volunteers. To make this event possible, registration fees cover a portion of the conference costs. The difference is made up by the generous support of our sponsors, exhibitors, and advertisers that invest in museums, the field, and you.
Thank you for making the 2022 AAM Annual Meeting & MuseumExpo such a meaningful, educational, and inspiring experience.
Don't forget to save the date for May 19-22, 2023 when we reconvene in Denver for the 2023 AAM Annual Meeting & MuseumExpo!
Professional Networks
Every year, AAM's Professional Networks (PNs) plan engaging events, discussions, and moments of reconnection and fun. This year, PNs organized dozens of meetups and events to help attendees find their place and make the Annual Meeting a wonderful experience for all—thank you!
» Check out all 20 Professional Networks.
Local Host Committee
We are grateful to the Boston Local Host Committee for their help in organizing an incredible meeting in their home city and highlighting many of the Boston area's great museums. Special thanks to the committee's co-chairs Carole Charnow, Leon Wilson, and Jim Rooney for securing funds to help underwrite #AAM2022.
Thank you to the Boston hospitality community who worked tirelessly behind the scenes to create an incredible experience.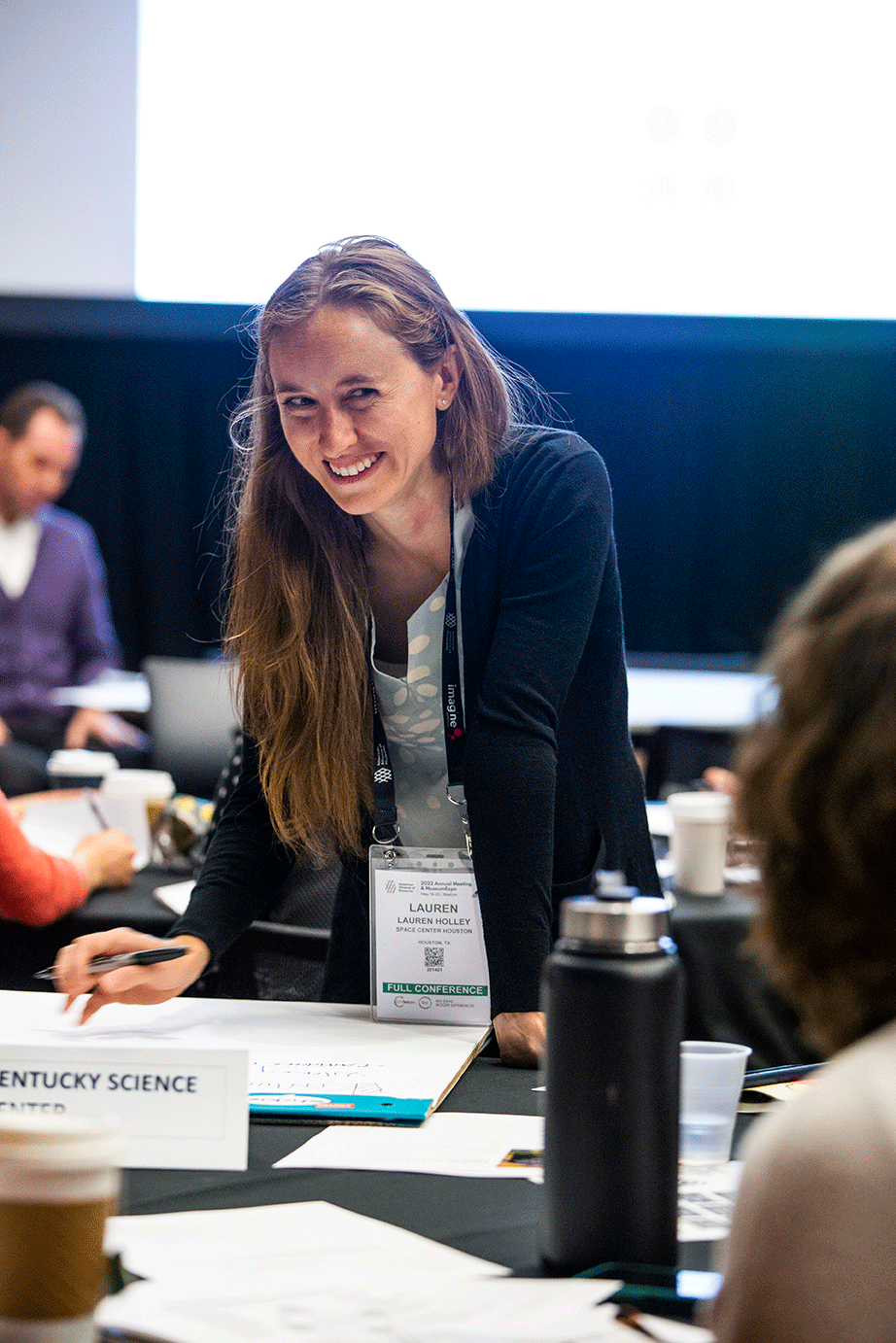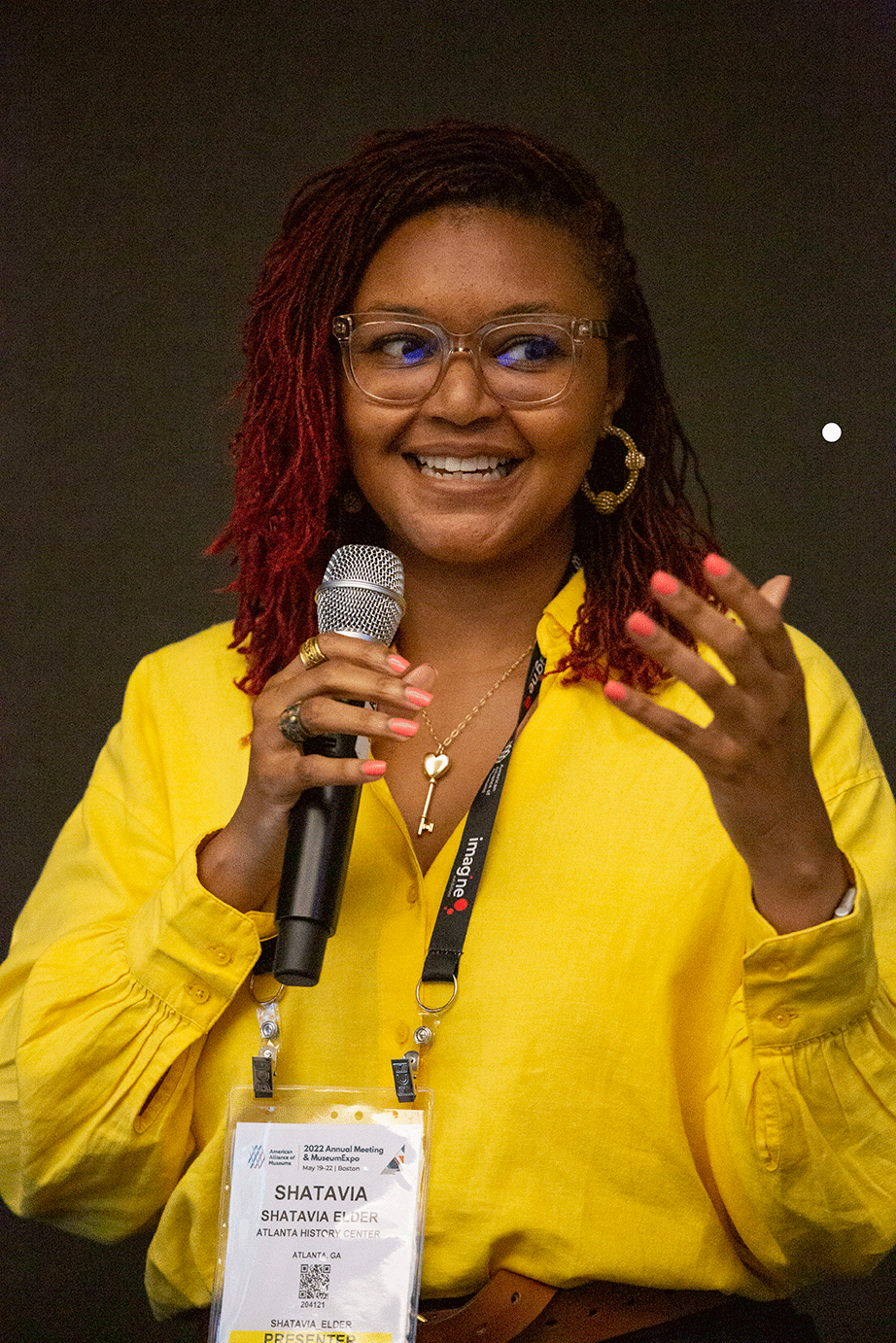 Content Advisory Committee
The Content Advisory Committee (CAC) is a diverse group of experts from across the field that evaluates content for the Annual Meeting each year. The CAC meticulously reviewed and selected sessions in various topic areas and addressed the current educational needs of our attendees.
» See the 38 members of the 2022 Content Advisory Committee.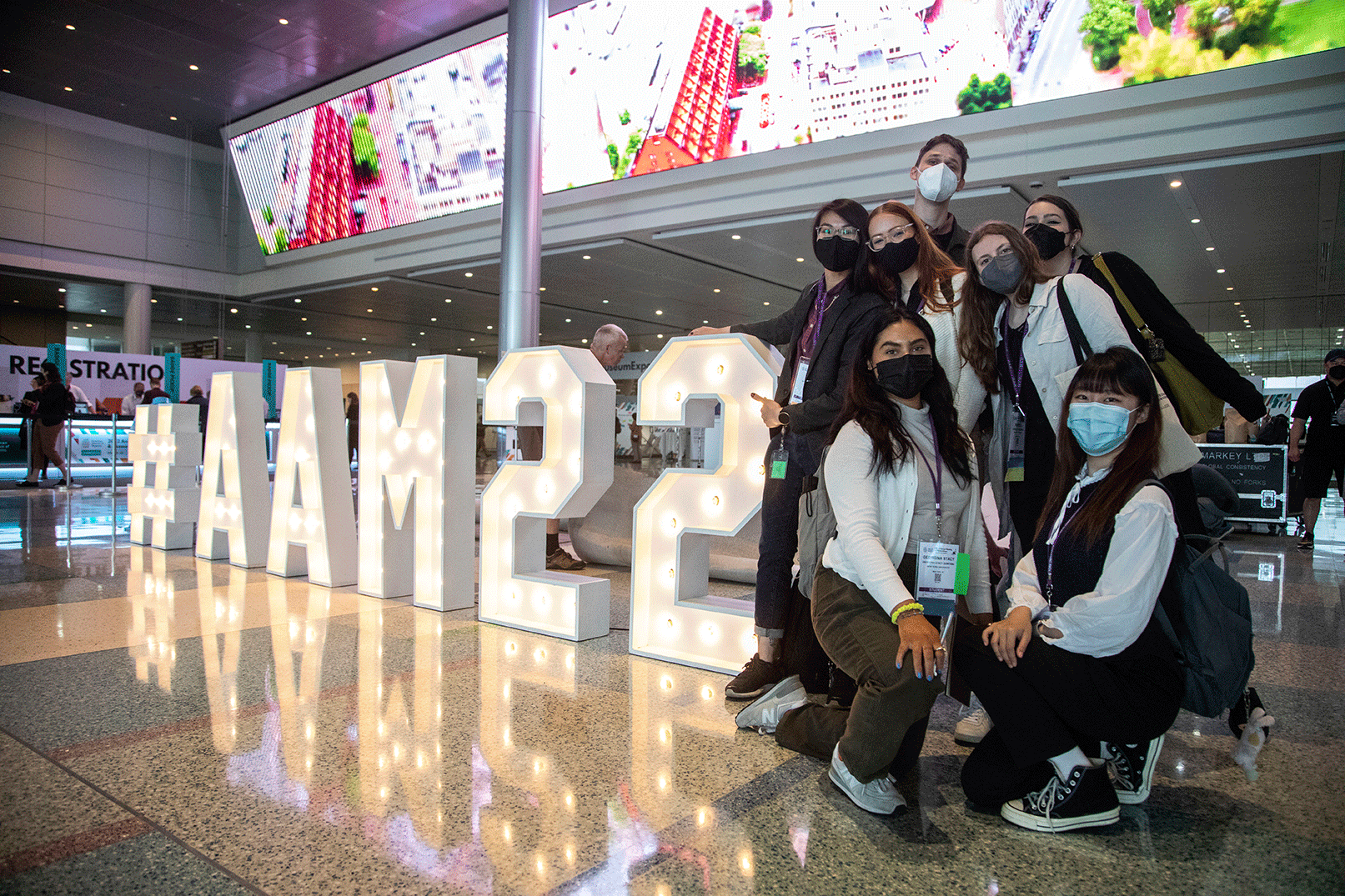 Presenters
Thank you to over 300 presenters from across the museum field and beyond who shared their expertise, experiences, and advice to help everyone continue to play their role in advancing the field.
On-site Volunteers
Thank you to the dedicated, welcoming, and spirited individuals who volunteered their time to help our attendees navigate the meeting and ensure they had the best possible experience.
Attendees
Of course, the Annual Meeting is possible thanks to the thousands of museum professionals who attend. Whether you've attended the Annual Meeting for twenty years or this was your first, thank you for being a part of, and supporting, this critical gathering for our field.
Sponsors
From supporting scholarships and networking events for the field, to powerful keynotes and concurrent sessions, so many facets of the annual meeting are supported by our sponsors. We thank these organizations and individuals that have generously supported the museum community and our 2022 Annual Meeting & MuseumExpo.
» Visit all our 2022 Sponsors to show your support!
Exhibitors
We are thrilled to have welcomed nearly 200 exhibitors in the MuseumExpo this year, plus an additional 150 exhibitors who were part of the Museum Store Association show floor. These exhibitors are a critical resource for our field.
Advertisers
Alongside your #AAM2022 experience, our generous advertisers were with you every step of the way. We thank them for their support! You may have spotted them on the Annual Meeting website, in your #AAM2022 emails, and throughout the Convention Center.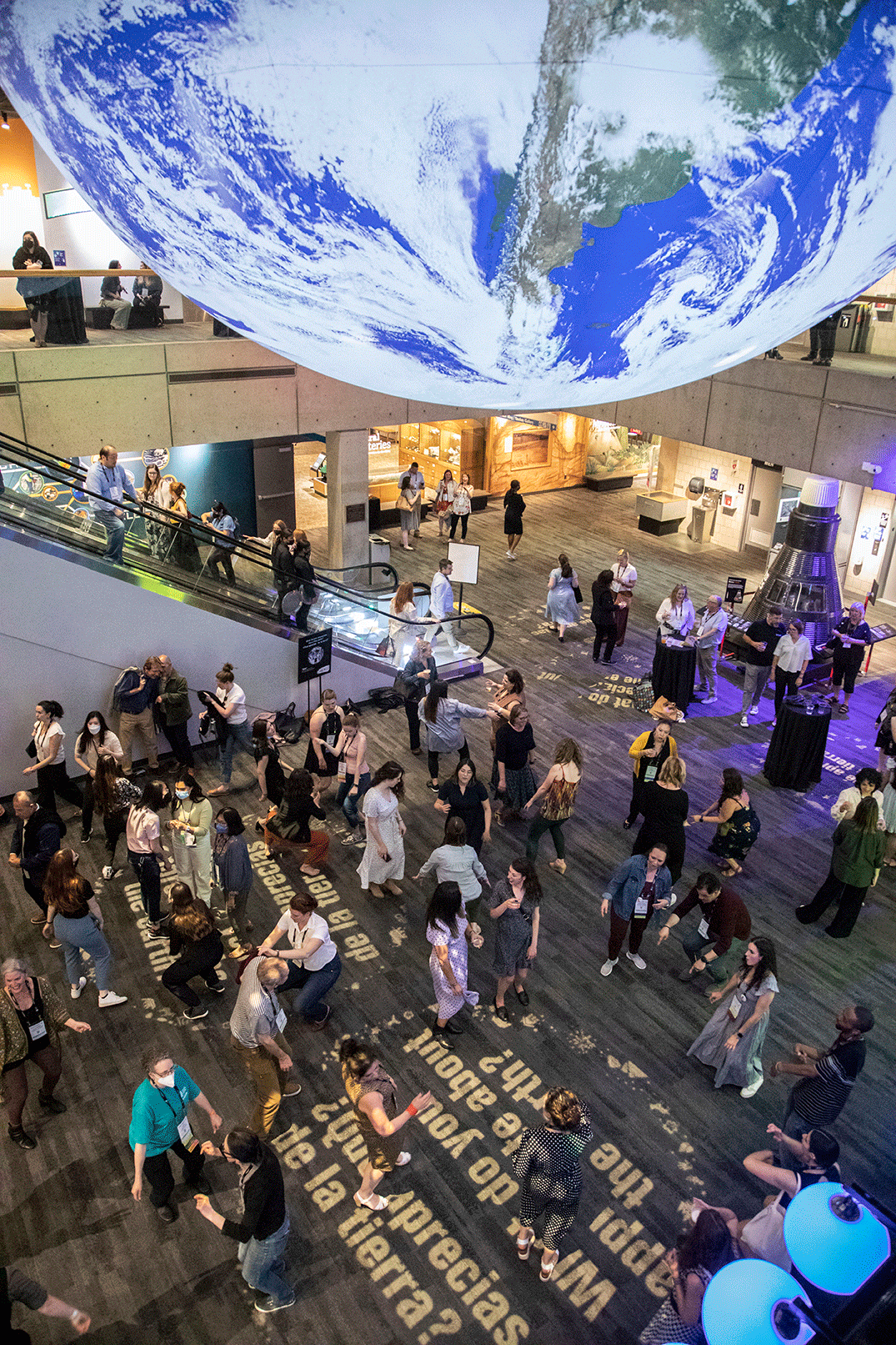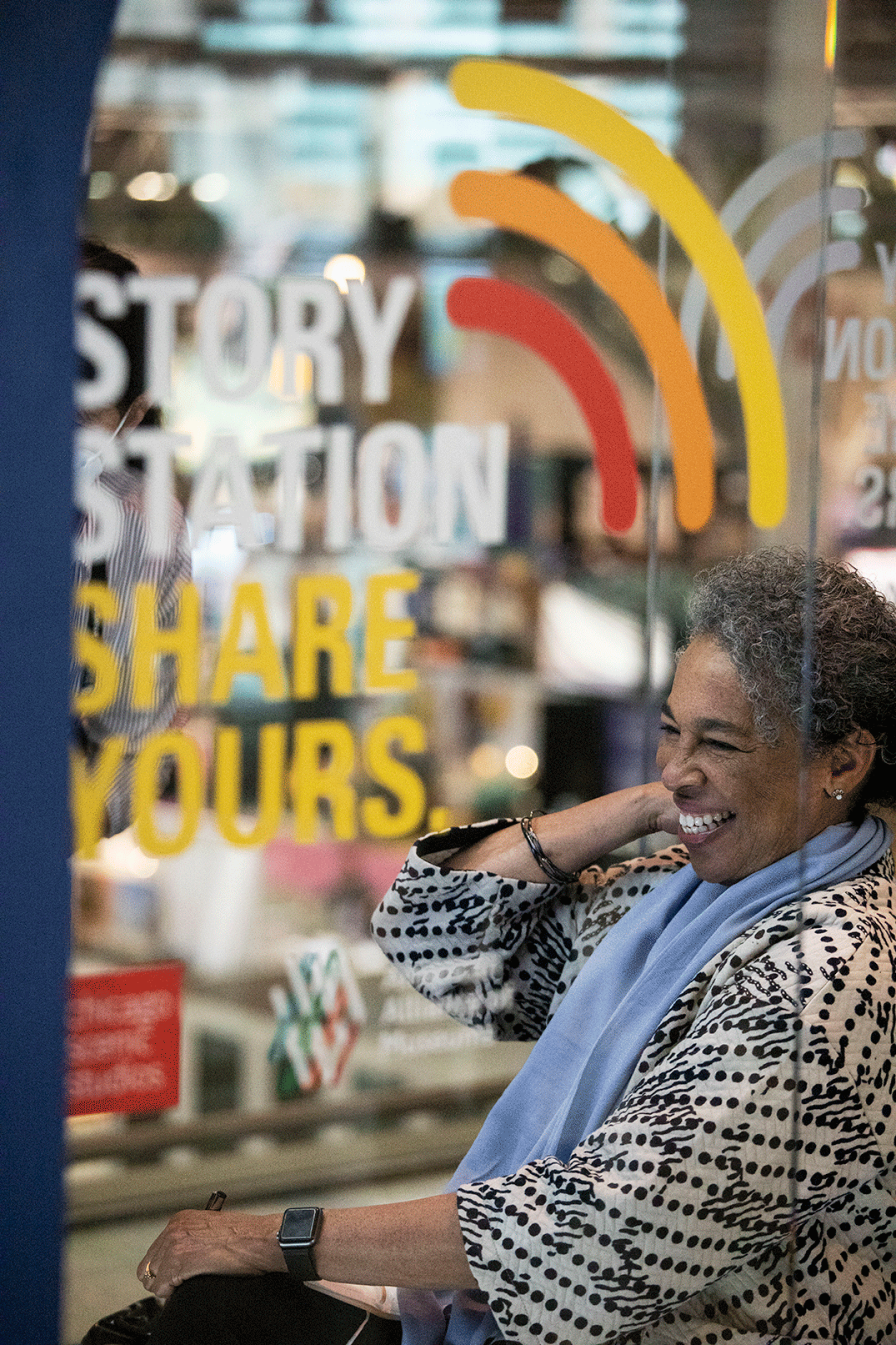 We're heading to Denver in 2023!
Save the date for #AAM2023 in Denver May 19-22, 2023, and stay up to date by signing up for "News about AAM's Annual Meeting" below.